23. 9. 2015
ŘANDA HAVEL LEGAL attended LAWorld meeting in Milan
Iva Javorská represented ŘANDA HAVEL LEGAL at the regional meeting of LAWorld, the international network of law firms, which took place in Milan on September 17 through 19, 2015.
The meeting focused on "How European Companies Can Limit Their Litigation Risk in the U.S.," which Val Stieglitz of Nexsen Pruet, one of the largest U.S. law firms, presented with great success by.
Through its member law firms, LAWorld is present in 52 countries and all continents. The network's members meet every 6 months to discuss legal topics and share their experiences practicing commercial law in various jurisdictions.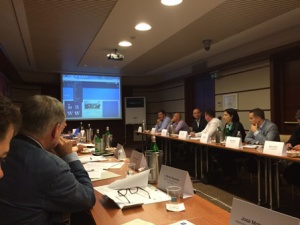 LAWorld meeting, Milan 2015
100