11. 2. 2020
Ladislav Peterka named a partner of ŘANDA HAVEL LEGAL
Ladislav Peterka was named a partner of ŘANDA HAVEL LEGAL on 1 February 2020. Ladislav has been working at ŘANDA HAVEL LEGAL since 2008. Currently he focuses on dispute resolution and the recovery of receivables.
Ladislav regularly represents Czech and international clients in court and administrative proceedings, in arbitration proceedings, including international arbitration proceedings, or alternative forms of dispute resolution. He also provides legal services in the area of bankruptcy law and represents clients - as the debtors as well as the creditors - in insolvency proceedings.
Ladislav advises contracting authorities on numerous issues relating to award procedures and objections proceeding.Ladislav has also significant experience in the area of public contract law, PPP projects and public support, real estate law and intellectual property law. Ladislav is fluent in English.
"I am delighted that Láďa has decided to continue with his professional career in our firm. He is an excellent lawyer and thanks to his experience and working enthusiasm he is a great asset to the firm and its clients, " says Martin Řanda, Managing Partner of ŘANDA HAVEL LEGAL.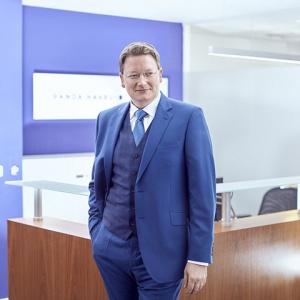 Mgr. Ladislav Peterka
100